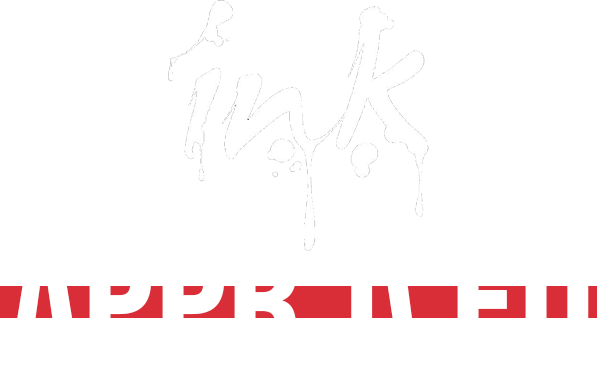 Tattoos, Body Art & Piercing
Ink•ology
(noun)
[definition] The study of ink.  The phenomenon of creating beauty on the skin, culminating in unforgettable body art.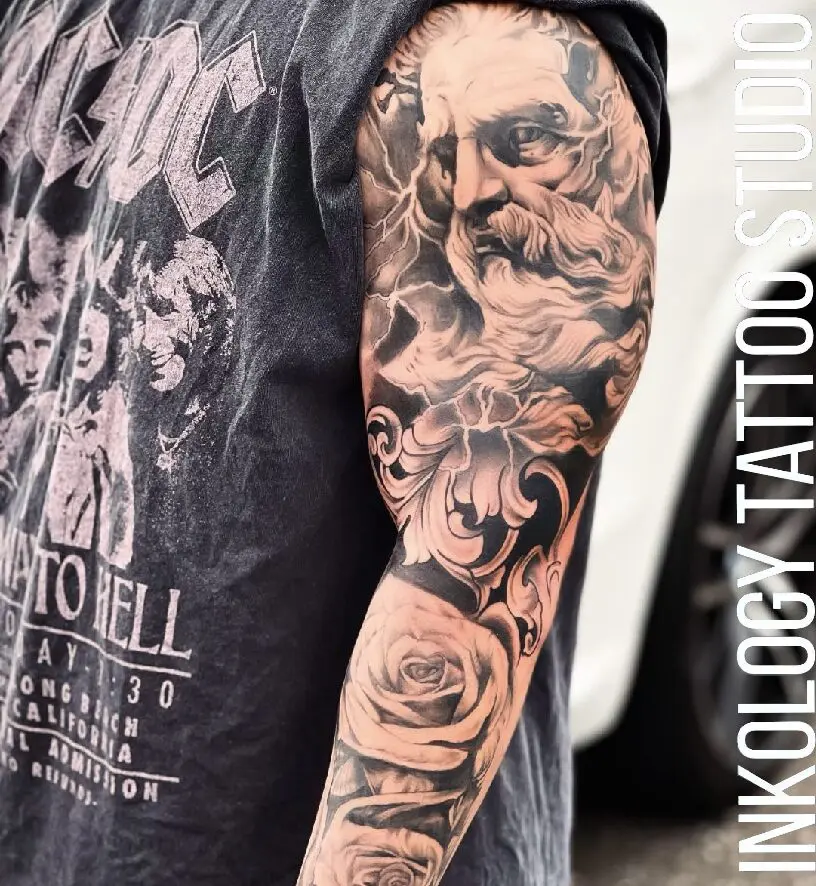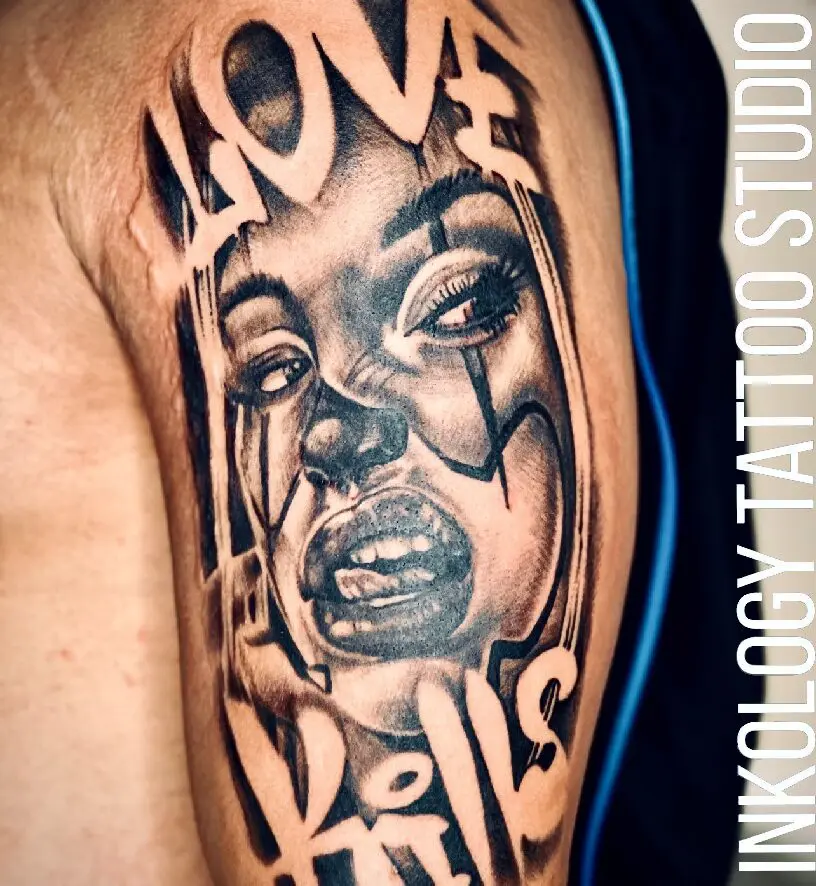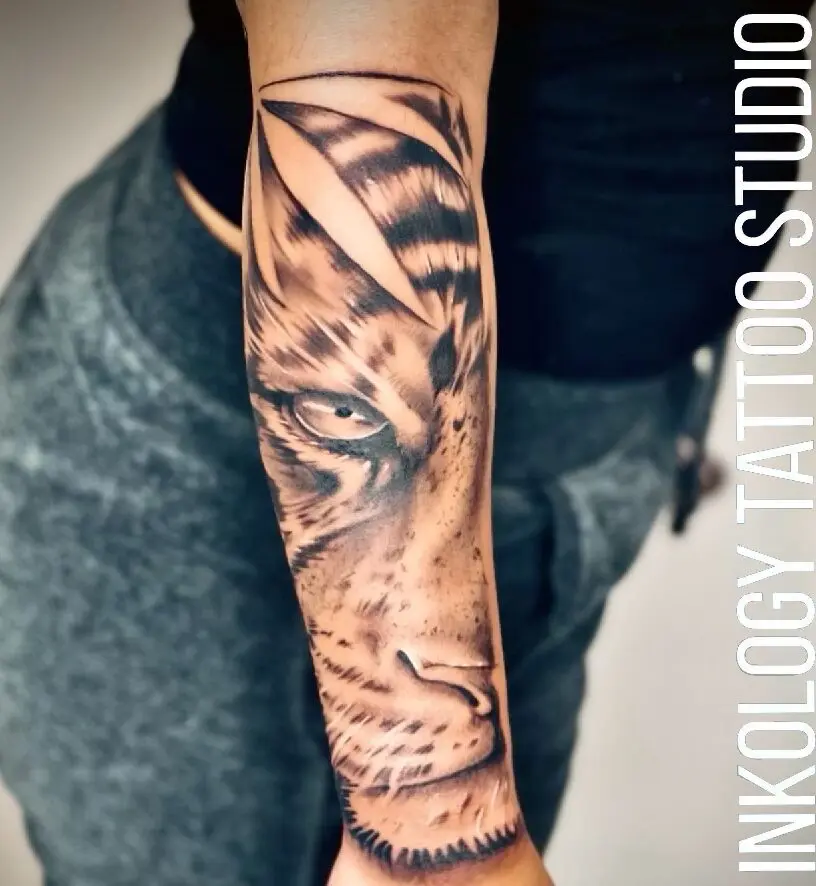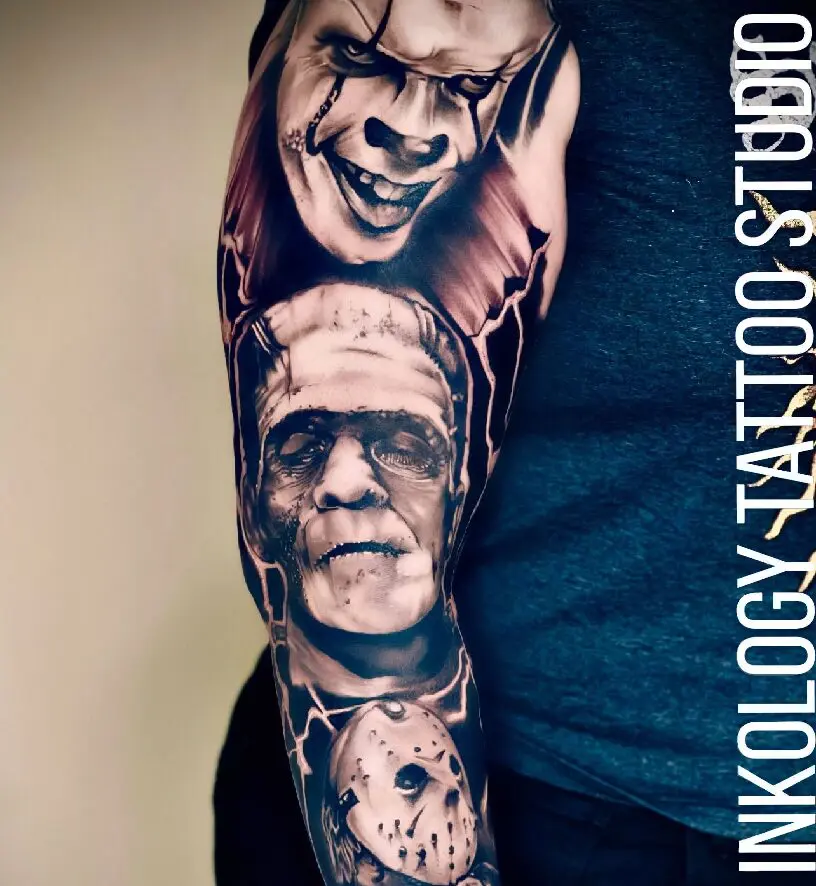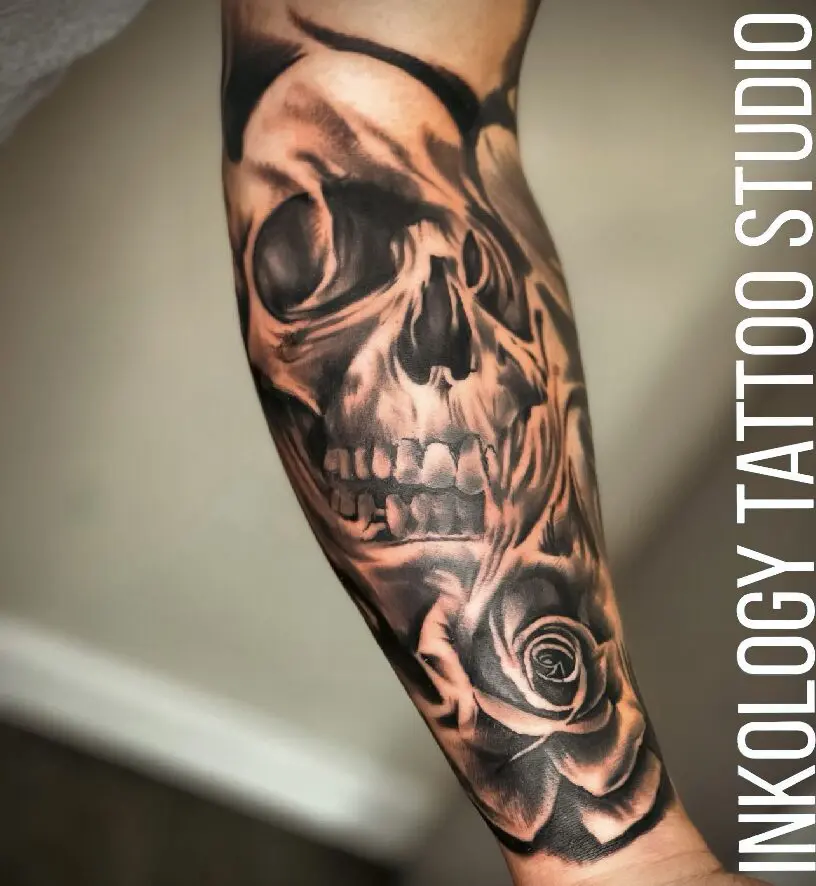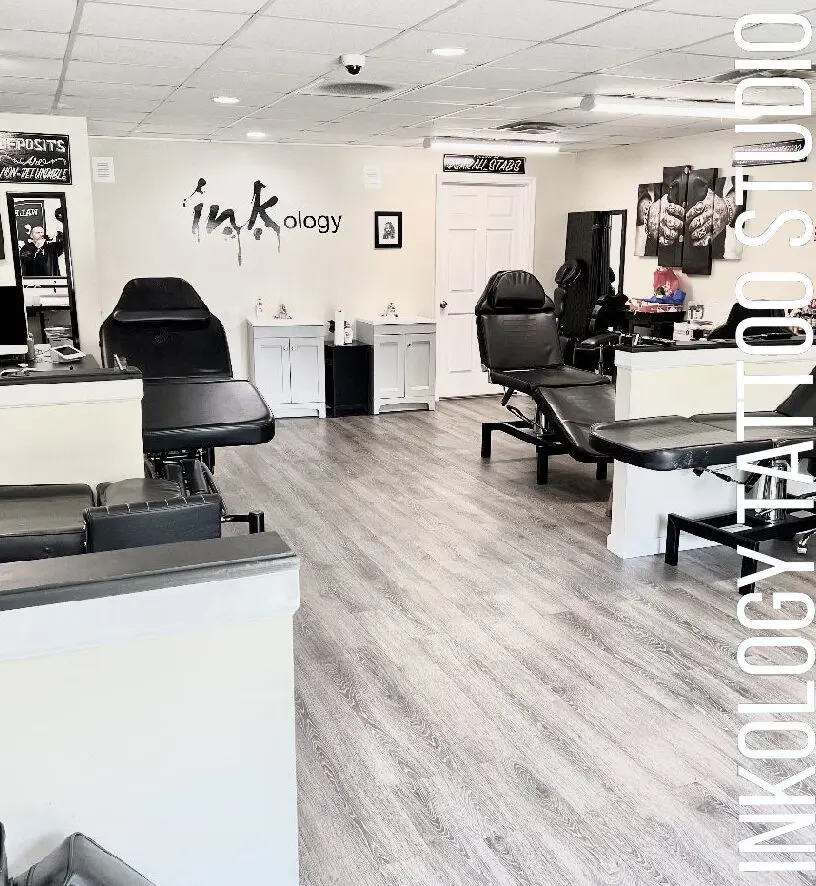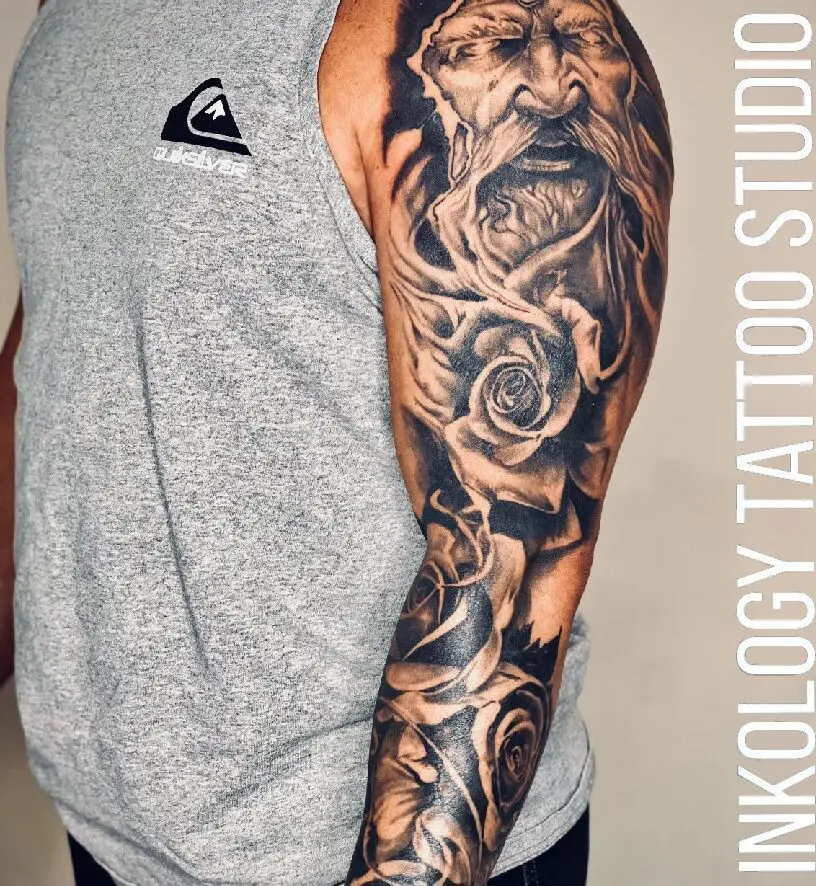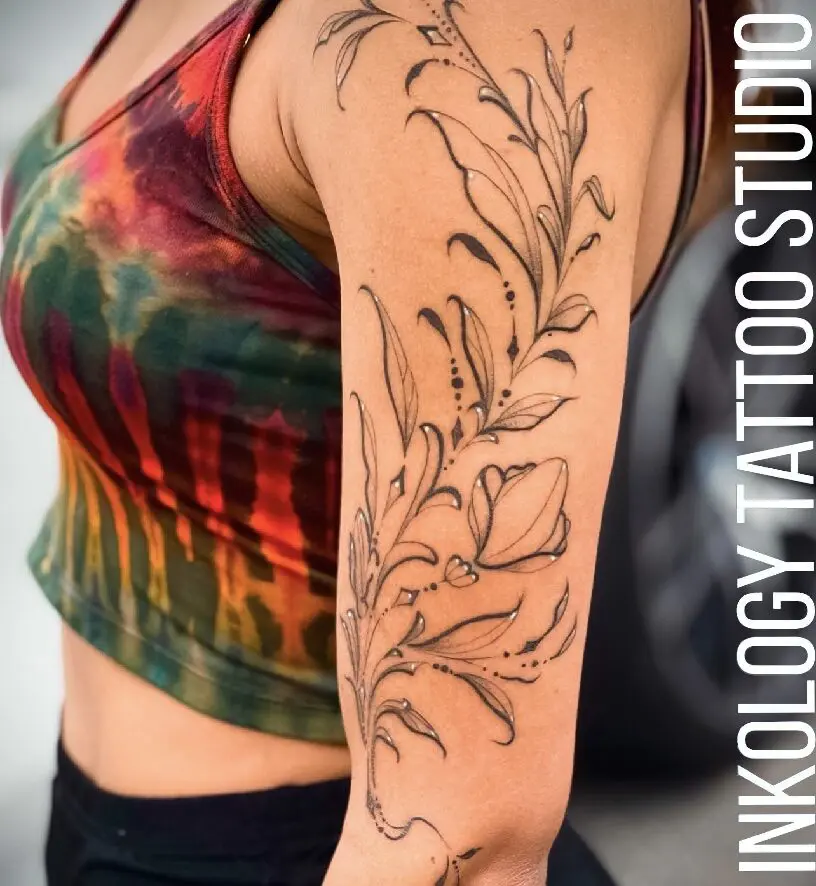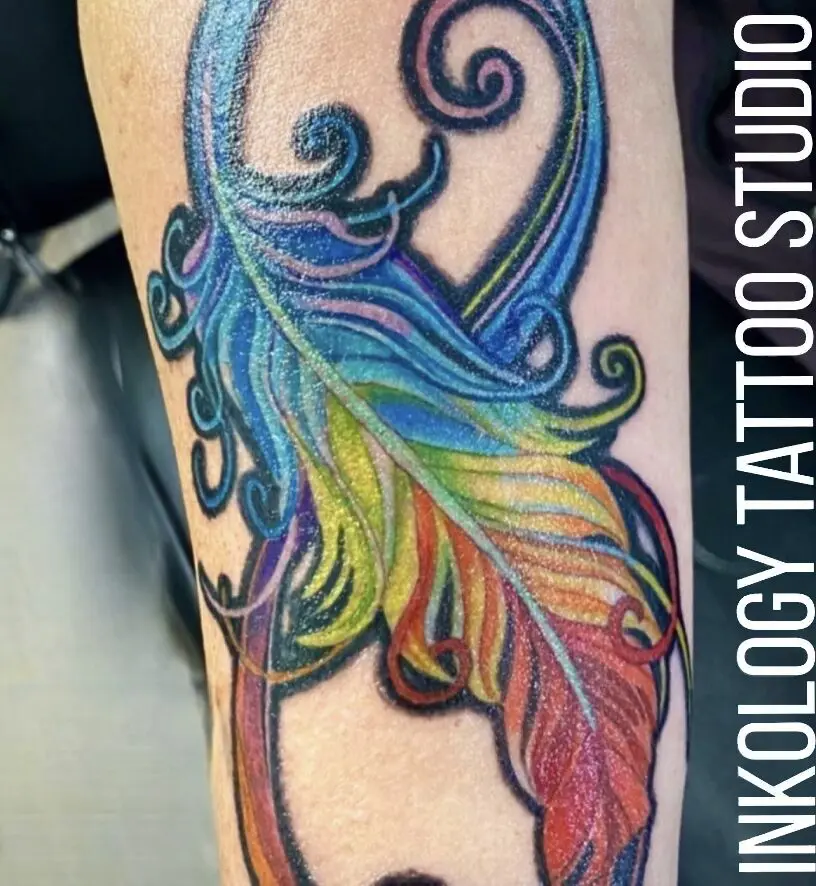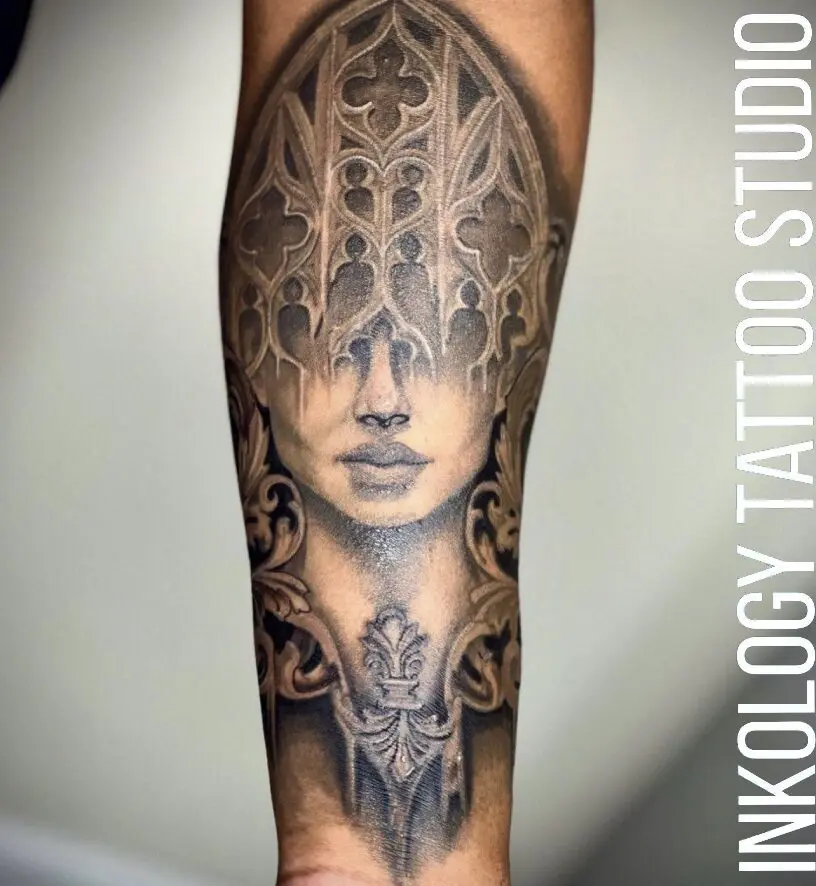 Tattoo and Piercing Studio Near Hainesport, NJ
Check out Inkology Tattoo Studio for custom tattoos you'll love and piercings to set you apart.  Impeccably clean, friendly atmosphere puts you at ease while you get your ink. Testimonials
I got my lips tattooed here and I have to say the quality of work is through the roof!  Villia is an absolute joy to work with!  Talented, and will work w/you to get the absolute best results for your permanent makeup!  It's tough to trust someone w/your face.  SO glad I trusted Villia!
-Morgan
So this is my 4th time being tattooed by Joe.  Will never be going to anyone else.  He does amazing work and everything he does I love.  Highly recommend Inkology!  Will definitely be coming back for my next tattoo!
-Michelle
Amazing service! I had Sarah and she did my nose and was so nice and gentle. They are patient as well. I recommend for any piercing or tattoo.  Best experience ever!
-Lexi
I walked in and Lee took his time on my tattoo and it's perfect!  Can't wait for the next one!
-Marcy
This is my third time to the shop.  It is extremely clean and my tattoos come out great!  Enjoy Joe's work and the atmosphere in general is very professional/laid back.  I definitely recommend to my friends! 
-Nick
Joe is an amazing artist.  Since moving to NJ, he has done all of my work and every time, he amazes me even more than the last!  The shop is super clean and they are very professional.  I never leave disappointed!
-Cheyenne
Extremely clean!!  Very cool and very professional atmosphere.  Love my tattoos and I'm scheduling my next one already!
-Tina
My belly piercing was awesome thanks to Sarah.  She also changed my nose ring.  Awesome experience!
-Peyton
Definitely my new tattoo spot!  Walked in with an old tattoo that needed to be fixed and Joe did a great job.  Already booked my next appt!
-Matt
Lee did my coverup and I couldn't be happier!  I'll be back!
-Kim
Came in to get my nose pierced and I couldn't believe how super clean the shop was!  Looked more like a hair salon!  I ended up getting my daughter's pierced too!  Sarah is so sweet and accommodating!  Would definitely recommend!
-Jane
Sarah is is absolutely the best!  She took her time and made my daughter feel at ease with getting her first ever piercing.  We will definitely be back!
-Shay
Joe is not just a guy who tattoos; he is a super talented ARTIST who has a passion for art and making people happy about their new ink! I have referred him several times, and he has booked all of those jobs! I can't wait to get inked again!
-Antoinette
I got my tattoo by Joe last year & I am still in love with it like just like the first day I got it. People compliment me on it all the time! Joe is very professional & very talented. I would highly recommend him to anyone. This was my first tattoo done by Joe & it sure won't be the last!
-Courtney
Back for my third tattoo and Joe never disappoints.  His work is beautiful and everyone at the studio is very talented.  Extremely clean.  Highly recommend and I'll be back for more!
-Kay